After a rather crappy and boring week, my peep and I decided that it was time for some retail therapy and this weekend was a GREAT shopping weekend. I got a lot of good deals. Check them out...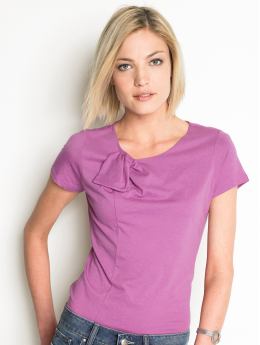 This shirt in grey for work from Banana Republic. I got another shirt but I can't find a pic. I have been dying for the Banana work dresses but didn't have any success with the fit or sizing. :-(.
These wedges from Banana Republic. I have been lusting for these for months and they finally went on sale! (Original price was $120 and while some may say I have somewhat of a shopping problem, I am way too hard on work shoes for $120) YaY!!
I also got black pattern tights and a deep purple color tights also from BR. Can't wait to wear with a black pencil skirt!
I LOVE the Barbie make-up from Stila. I got these smudge pots in blue and purple. The colors are very vibrant. I'll post a pic when I do my eyes in this. I also was low on my mascara so I picked up Dior Show Blackout at Sephora. Stila had a set of powder, blush, lip gloss, lip stick, lip stain, and eyeliner for $38 that I got also, it was a great deal.
I got a SUPER cute pair of purple satin pumps for my work Christmas party but no luck finding a picture online so I took my own. I think they will go perfectly with my black strapless bubble hem dress I am planning to wear. I just need to keep my eye open for a purple statement necklace to go with.
I don't know if it's the recession or what but the sales were GREAT! To say the least, all the crap from this week has been forgotten.
"I always say shopping is cheaper than a psychiatrist." ~Tammy Faye Bakker